The utmost in support for start-up companies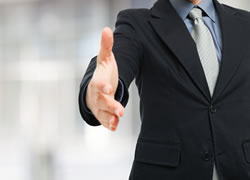 International Interface brings two dimensions to its support of innovation at start-up companies and business corporations.
The first of these is the consulting service we offer with a view to launching new enterprises in Japanese or Asian markets, in order to support start-up companies that have state-of-the-art technological capacities. Considerable knowledge and experience is required to achieve certain results in a business environment that differs from that of Europe and the U.S. From formulating business plans to raising funds, our consultants with their abundant practical experience provide the know-how needed to do business in Japan and Asia.
The second dimension takes the perspective of business corporations, and provides support for investments and alliances with start-up companies worldwide. International Interface has not only the financial, legal, and accounting knowledge essential for venture investments and alliances, but also has real experience gained through actually consulting with and evaluating thousands of start-up companies, and executing numerous investment tie-ups. Thanks to that experience, we have cultivated the skills, keen judgment of management, and negotiating abilities that are our most important assets.
International Interface seeks to serve as a bridge between start-up companies and business corporations, building secure, win-win relationships.
Technologies & Market Trends
International Interface provides information on cutting-edge technologies and market trends in Japan. All information will be updated in a timely manner.
Upcomings
Japan's digital content industtry
Japan's online security businesses
Our services