Join us, become a RE/MAX Properties Interface agent!

RE/MAX agents worldwide sell more real estate than any other brand.
What is an "Agent"?
Although real estate business handles lands and buildings, the leading role in the business is done by people. Real estate businesses develop with the help of great brokers that stay close to their customers and can build a trust relationship between them.
Based on this philosophy, RE/MAX values individual broker and built an Agent system which gives each broker an environment where they can unleash their talents and gain appropriate profits based on their results.
By becoming an Agent of a RE/MAX affiliate, you can start a real estate business that fits your lifestyle while getting a strong support from the RE/MAX affiliate and using RE/MAX network and brand.
Advantages of becoming an Agent
For inquiries regarding Agent system, feel free to contact us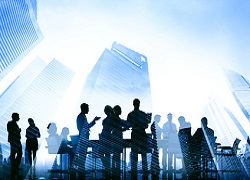 At RE/MAX, more than 115 thousand Agents worldwide are conducting "referral" of projects. The number of projects goes up to about 12 million per year, and the total annual sales exceeds ¥29 trillion yen*. This strong network is the greatest feature of RE/MAX, the world's largest real estate brand. This is a valuable feature that cannot easily be built by a new independent real estate business owner.
From the day you are registered as an Agent, you can connect with over 115 thousand Agents worldwide, and you can spread the business scene to the world instantly.
*Official maximum transaction volume
The Agent system of RE/MAX is an epoch-making system which was not seen in the conventional real estate business. Because RE/MAX cherish "people," it returns the maximum amount of profits obtained in business to its individual Agents.
Specifically, up to 80% of real estate intermediary fee is given as individual Agent's incentive based on performance.
By paying monthly fixed office usage fee and Agent fee to registered office, Agents can use RE/MAX database and training services, etc., facilities such as PC and printer, and receive IT support, marketing tools, language support, etc.
RE/MAX offers various training systems and support tools to nurture real estate professionals.
In addition, RE/MAX conferences are held in various parts of the world, including Las Vegas, as a place for interaction among Agents and business opportunities. These conferences, where only the registered RE/MAX Agents can participate, are best opportunities for Agents who wish to work actively around the world.
Furthermore, our bilingual staff is here to fully support Agent activities. We will support all overseas communication from property guidance to contract negotiation. You can also access network of experts such as in-house certified public accountants, lawyers, judicial scrivener, tax accountants, etc.
Fulfilling support you can find only at RE/MAX Interface!
We specialize in overseas business including real estate business, overseas research and investment support for overseas venture. Our consultants who have the knowledge of what to look out for and know-how of overseas business will fully support Agent activities.
Do not worry even if you are not confident in Japanese language. Our bilingual staff conducts communication support from email exchanges to contract negotiations. In addition, we support multilingual languages such as Chinese and Korean.
We have a U.S. CPA on duty at all times. Also, having a network with various experts such as lawyers, tax accountants, judicial scrivener, etc., we are able to offer expert advice to clients that makes overseas transactions or domestic transactions more comfortable.
It is also an important role for Agents to provide valuable information so that clients can invest in real estate with satisfaction. Our research group provides data and analysis of real estate market conditions and economic information in English, so that registered Agents can make use of these data.
We have a travel business license in Tokyo. We create an environment where Agents can conduct business more comfortably by planning domestic property viewing tour for overseas investors.
We localize various training tools and marketing tools provided by RE/MAX into Japanese and deploy them to our registered Agents.
We are the first RE/MAX brokerage office in Japan. You can make the most of our strong global brand.
Working as an "Agent" makes it possible for you to earn income efficiently through a satisfying job while valuing your families and your own time.
For example, you can work in while parenting at home office, use the facilities of International Interface in important negotiations, go home and do your housework, and check email after you tuck your children into bed.
In addition, you can realize a balanced as well as flexible lifestyle such as working intensively during the busy season, and enjoying a vacation with family and friends during a quiet period.
Join RE/MAX Properties Interface Agent!
Those who are interested in intermediary of overseas real estate transactions
Those who have Real Estate Broker License or Real Estate Appraiser License in Japan
Those who have worked as agent of other countries' RE/MAX office or brokers
Those who want to further develop their career in the real estate industry
Those who are interested in real estate, but have limited time to work due to nursing care or parenting
Those who want to challenge new things even if they are not experienced in the real estate industry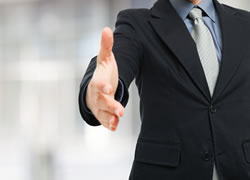 Overseas real estate transactions are continuing to grow rapidly. Investors around the world including Europe, the Americas and Asia are focusing their attention to the Japanese real estate market. There are also wealthy individuals and investors from Japan who want to invest in overseas real estate.
Join RE/MAX Properties Interface on this booming overseas real estate transaction to achieve great satisfaction and earn more.
→Interested in real estate transaction but feeling too early to become an Agent?
Click on the link to become our Fellow!     
For inquiries regarding Agent system, feel free to contact us.