Market research in support of global marketing strategy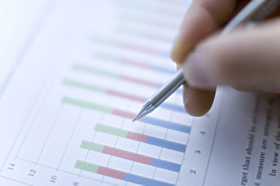 International Interface conducts market researches in countries across the globe, with a focus on Asia, including Japan, India, China, and the ASEAN nations. Quantitative and qualitative surveys are implemented according to the needs of the client, such as to get a picture of consumer trends, product receptivity, and utilization in various national markets, and to assess new product development and customer satisfaction levels for each market.
When it comes to market research overseas, an understanding of the national or regional characteristics and language of a country is indispensable from the survey planning and design stage.
International Interface offers one-stop solutions for these problems. The specialized consultants at International Interface offer comprehensive services, from survey planning and design to data collection, analysis, and reports, all handled in English. Listening attentively to the client's wishes, we offer suggestions from the unique perspective of the target country or region in order to provide the most appropriate market research to achieve the goals of the survey.
We can meet these needs!
If you...
need to understand brand awareness of a new product
need to make comparisons on the drawing power of exhibition booths versus those of your competitors
need to verify whether a new product concept will be well received by local customers
What we can do for you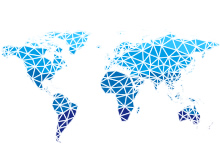 International Interface maintains a group of highly skilled consultants ranging from people who have conducted market research in marketing divisions of major companies to specialists in data analysis based on statistical knowledge.
Moreover, our network of research firms around the world can help you can establish a field research structure that is totally localized.
Market research service process
| | | |
| --- | --- | --- |
| Planning | | We first clarify research objectives and hypotheses through consulting, and then design an overall research plan. We listen closely to your requests to lay out schedules and make quotations. |
| | | |
| --- | --- | --- |
| Questionnaire set-ups | | We make questionnaires that meet research objectives and embed our understanding of local businesses and culture. We prepare them in your language as we receive your confirmation, translate them into the local language, and then have native speakers review them. |
| | | |
| --- | --- | --- |
| Preparation | | We do all the necessary preparation such as CAPI programming, training for local fieldworkers, arrangements for interviewing facilities, incentives, etc. We also visit the research sites for planning operation routes and other matters so that we can smoothly conduct fieldwork. |
| | | |
| --- | --- | --- |
| Fieldwork | | We perform fieldwork in line with your plans. Progress reports are delivered as needed. |
| | | |
| --- | --- | --- |
| Compiling and analyzing | | Raw data and the cross tabulation results are presented in your choice of language. We perform data analysis by methods in accordance with the research objective such as factor analysis, correspondence analysis, cluster analysis, multi regression analysis and correlation analysis. |
Reporting

We make analysis and proposals using data analysis results, which contribute to your marketing strategy.

Reports can be prepared in the language of your choice.
Track record of market research
Consumer survey in the United States
Street survey of motorcycle users in China
Research on auto-related markets in the Asia-Pacific region
Research on Asia-Pacific market strategy of European companies
On-site survey of local auto dealers in the Asia-Pacific region
Related service
Strategic Investment

Based in the prime location of Minami Aoyama in Tokyo, we offer virtual office space for overseas companies looking to expand into Japanese or Asian markets.