Create a business presence in the best location in Tokyo!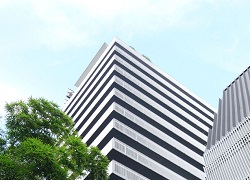 Virtual office is a great solution for setting up a small company or creating a second office in another location. We offer an address in Akasaka, Minato-ku, which can provide you with a great image for your business. The service is available in English, Chinese and Japanese.
Starting at ¥4,320/mo., you get 1) a reputable address in Tokyo for your company, 2) a solid mail handling service, 3) a reliable call answering service and 4) access to a meeting room.
All your mails to this office will be forwarded once a week and your phone calls will be answered professionally. You will also gain access to our meeting room that can be used for meetings scheduled in Tokyo.
Professional business address
Mail handling services
A business phone number
Live receptionists (bilingual)
Call/Fax forwarding
Meeting room
Private office/co-working space
Plans and pricing
| | | |
| --- | --- | --- |
| | Mail Basic | Call and Fax Pro |
| Set-up fee (Non-refundable) | 0 yen | 0 yen |
| Initial deposit (Refundable) | 20,000 yen | 50,000 yen |
| Monthly service fee | 4,320 yen/mo. (incl. tax) | 12,960 yen/mo. (incl. tax) |
| Professional business address | ✔ | ✔ |
| Postal mail forwarding (once a week) | ✔ | ✔ |
| Local business phone number | | ✔ |
| Call answering (live receptionist) | | ✔ |
| Business fax number | | ✔ |
| Fax forwarding | | ✔ |
| Access to meeting room | ✔ | ✔ |
*Contract length: One (1) year
*For more plans and services, please contact us.
Why virtual office?
The virtual office format is an effective option that allows you to rent only the minimal facilities required to launch a business, including an address and telephone number, without making a huge investment of capital. In addition, adopting this office format makes it possible to respond in a flexible and timely manner to a range of circumstances.
The initial outlay associated with opening an office, as well as fixed costs such as rent and personnel expenses for clerical staff, can be reduced.
A telephone number and office address in a prime location enhance clients' perception of and confidence in your business.
Business opportunities are not missed. We can handle drop-in customers and unexpected inquiries even when you are not there.
Virtual office space can be used as a functioning business base in the place of offices that are damaged in times of disaster or other situations.
Conference room amenities
Conference table (accommodates up to 10)
Chairs
Projector
Whiteboard (with PDF conversion and printer functions)
Telephone
Refrigerator
Internet access
*Beverages or lunches can be arranged upon request.
Related services
We provide support for companies that are considering opening a bricks-and-mortar office in Tokyo.
Assistance with opening a corporate bank account
Help with enrollment in employees' health insurance and employment insurance
Support for acquiring business permits and authorization
Support for obtaining start-up financing
Internet network infrastructure services
IT support
Hiring staff
Advice on selecting office space
Assistance with office space lease
Arranging installation of equipment in office space
Accounts (Bookkeeping and other record-keeping services, introduction of accounting systems, voucher management)
Advice on tax matters
Production of multilingual websites
Translation of documents and other material
Assistance related to obtaining visas for foreign employees
Lifestyle support for family members of foreign employees (procedures at government offices, schools, etc.)